My name is Angie
To have a profound change consists of opening up and accepting everything that you already are, letting out that light that is inside you to create an absolutely wonderful life.
Sam a Mexican living in Canada for quite a long time, I have two beautiful girls who help me every day to grow and to realize the importance of life. In the professional area, I worked as a Project Manager in Information Technology for more than 15 years.
After having my two daughters, everything changed, my priorities changed and my profession that I so gladly pursued – at least that's what I thought – no longer fulfilled me. That was where I realized that I lived in total stress, without enjoying life and always looking for new challenges and knowledge with which I could feel valuable and important.
I realized that I went through life silencing my deepest desires, distracting myself with things that in the end did not make me feel good. Always looking for one more goal, one more objective with which to justify my worth and value.
Perfection not only takes you away from what you truly want, but it also makes you develop a mentality where inside you think that you are not enough or that you do not deserve to have all the good things in life.
My hunger to develop a fuller awareness and feel good about myself deepened and it was there that I really took on the task of working on myself.
In 2014, I decided to create a personal development site Hábitos Exitosos(Successful habits) where I dedicated myself to sharing tools, practices, and exercises that help people develop physically, mentally, and spiritually.
This is how I came to know Tony Robbins and his coaching training program, I became certified and developed a method that will help me and my clients make real change.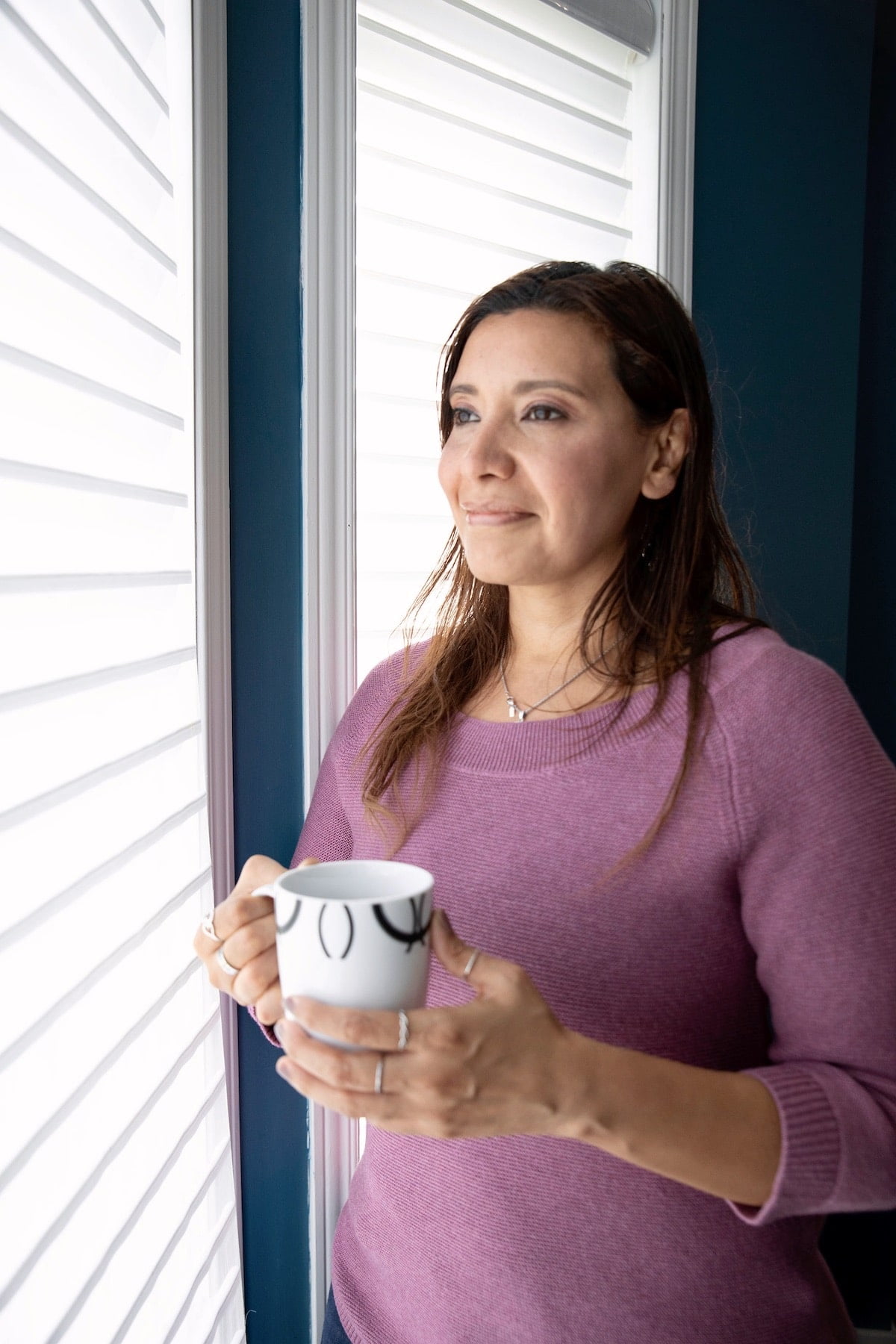 Seeing that many people like me, we live in an eternal battle to balance our personal and professional lives, looking outside how to improve our love relationships, how to develop confidence in ourselves, feel good in our own skin and loving our body, trying to enjoy everyday life with our loved ones.
With a practical approach and making use of my training as an engineer, I have developed courses and workshops that take you by the hand so that you can implement techniques in an easy, simple and above all effective way, creating habits that last for a lifetime.
Going even deeper into this journey of exploration, I was also able to realize that the many tools and practices that you implement in your life don't matter. In my case, it didn't matter how much more I accomplished, how more productive I became, or how much more knowledge I could acquire, because I just kept feeling a void that I needed to fill.
The deepest change I could detect was when I decided to open my heart and connecting with my feminine side, the creative, loving and open side to the adventure of life.
You have the power to transform the quality of life that you have.
It is not about becoming someone else, but about bringing out the true you that you carry inside.
Without limitations, without restrictions, you in all your splendor.
Ne do not need more "productive" people, stressed and tired trying to always be 100%, trying to achieve more goals. Today more than ever we need people who feel good in their own skin, who are open to healing their interior, who have the openness to take responsibility for creating their life as they dream it.
As a goal-oriented and healing perfectionist woman, I know that sometimes we are so focused on the outside that our lives seem to go unnoticed. We go from one place to another without paying attention to what is happening in each moment, getting up every day to go to work, half a meal, watch Netflix for a while or spend hours on the Internet to sleep and start all over again.
I know how scary it can be to allow yourself to be vulnerable, to feel your emotions deeply, and to go within to find your true happiness.
I know how difficult it can be to make the decision to get to know you and to let out the best of you, trying to silence the fear of being hurt, rejected or of failure.
Opening yourself to your vulnerability is the only way to allow your heart to feel true pleasure.
We all want to feel good, we want better love relationships and have a job that makes us happy, have more money and abundance in our lives, we want to have more confidence in ourselves or be able to risk doing things that we had not imagined before, but we do not realize that all this is a internal job.
If we continue to look abroad for someone who makes us feel loved, accepted or successful, we will probably spend our lives sound asleep wishing for that miracle to come to our lives that allows us to be happy or feel satisfied.
To allow yourselfto bring out all your virtues and strengths you need to focus on building a strong relationship with yourself, changing your inner conversation, making peace with the person you see in the mirror, healing past hurts and learning to live with yourself feeling deeply.
Today I am here to share with you my transformation process totally focused on you to heal, change your limiting ideas and develop self-love and self-esteem that allow you to feel good about yourself and extend well-being and harmony to all areas of your life.
Of course this is my company and I live from it, for which I am deeply grateful but my main commitment is to guide you on the path of discovering your inner power so that you live fully, love, happiness and harmony with yourself and with the people around you.
You will realize that many of my tools are free, I write and share quality knowledge that if you practice it daily, it will help you achieve your dream life.
I have an unwavering devotion to help you transform your life so that you can live it more deeply, expressively and find the absolute meaning of it.
Thank you very much for taking the time to visit me. I am delighted that we are connected and am excited for the journey that lies ahead.
With love,
Write me, I'm here to help you